NCP Bowl Rankings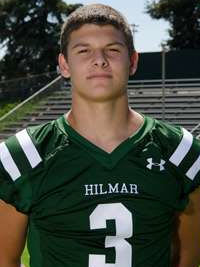 With less than a week left before regional bowl selections are official, there are plenty of scenarios to be played out this weekend. Divisions II and III provide the most options and potential controversy, but which team will be left out?
As it has been all season, the Open Division and Division I bowl picture is clear cut. Barring a major upset this weekend, De La Salle will take one of the Open Division spots against the winner of Folsom and Oak Ridge. Division I will be the winner of Serra-Bellarmine against the winner of Del Oro-Elk Grove.
Last year, the Sac-Joaquin Section representative (Granite Bay) knocked off Central Coast Section Open Division winner (St. Ignatius) in the Division I regional bowl game. De La Salle cruised past Folsom 49-15.
Division II
Casa Grande is the new No. 1 team after Clayton Valley Charter was upset by Miramonte. If the Gauchos can beat the Matadors, they will be headed to the regional bowl game. That leaves one spot for St. Francis-Mountain View and Enterprise. St. Francis has the strength of schedule advantage with wins over Palma and Serra and a section final against Los Gatos this weekend. It also has one possession losses to Mitty, Valley Christian and Bellarmine. Enterprise is undefeated with a win over West Valley and two victories against Paradise in a domination of the section. After seeing both teams on the field, St. Francis has a slight advantage.
Other teams to watch are Miramonte (two losses to Marin Catholic and Campolindo) and Manteca (one loss to Wilcox). Manteca faces Sacramento in the SJS Division III finals.
Division III
The first spot is easy. The winner of Marin Catholic-El Cerrito will take one of the regional spots. The second spot is much more complicated as we enter the final weekend. Hilmar is the team to beat at 13-0, but face Division IV No. 1 Central Catholic in the SJS Division IV finals. Next up is Sacred Heart Prep, which has only lost to 10-1 Terra Nova. The Gators will face one loss Pacific Grove in the CCS Division IV finals.
Pacific Grove will also have a case if it can upset Sacred Heart Prep. Pacific Grove was able to avenge its only loss to Carmel this past week in a 77-53 win. West Valley is already bowl eligible at 12-1 and the Northern Section Division II champions. Its only loss is to undefeated Enterprise.
Division IV
McClymonds is likely in after winning the Silver Bowl over Oakland 44-18. It was the NorCal runner-up to Central Catholic last year. The Raiders will try to clinch another regional bowl trip against undefeated Hilmar in the SJS Division IV finals.
If Central Catholic falters, look for Le Grand to be the choice over Bradshaw Christian. Undefeated Le Grand beat Ripon Christian 47-14 and Bradshaw Christian beat the Knights by seven points over the weekend. Le Grand was the NorCal Division IV bowl representative in 2011.